Barbury reaches out to Irish Pointers to join the International
05-December-2017
05-December-2017 13:01
in General
by Peter McNeile
Barbury Racecourse is set to stage the second Barbury International Point-to-Point on Saturday January 20th, following successful amendments to the sport that facilitated the inaugural fixture this last January.
The valuable fixture, supported by a prize fund of £5,750, is the most valuable Point-to-Point fixture in the UK calendar, supporting 7 races with no race worth less than £750, and prize money to fourth place. In addition, the two feature races are worth £1,000 apiece, one a Mixed open, the other a Conditions race for 10 years olds and over.
Led by Barbury racing Club Chairman Nigel Bunter and bloodstock agent David Minton, the fixture aims to encourage the handlers of young horses on both sides of the Irish Sea to educate and nurture their young stock through the Point-to-Point field.
The programme includes 4 races for 4,5 & 6 year olds only , of which the final two will be Point-to-Point Bumpers. The Bumper, introduced last Spring, is part of a series of six contests across the UK which has already been extended, with the Barbury Bumper subject to division at entry.
John Reddington, Managing Director of sponsors JRL Group, commented,"I won a division of this race in 2017, so I'm delighted to support this initiative, and I'll be having another go this time around. The racing was out of the top drawer."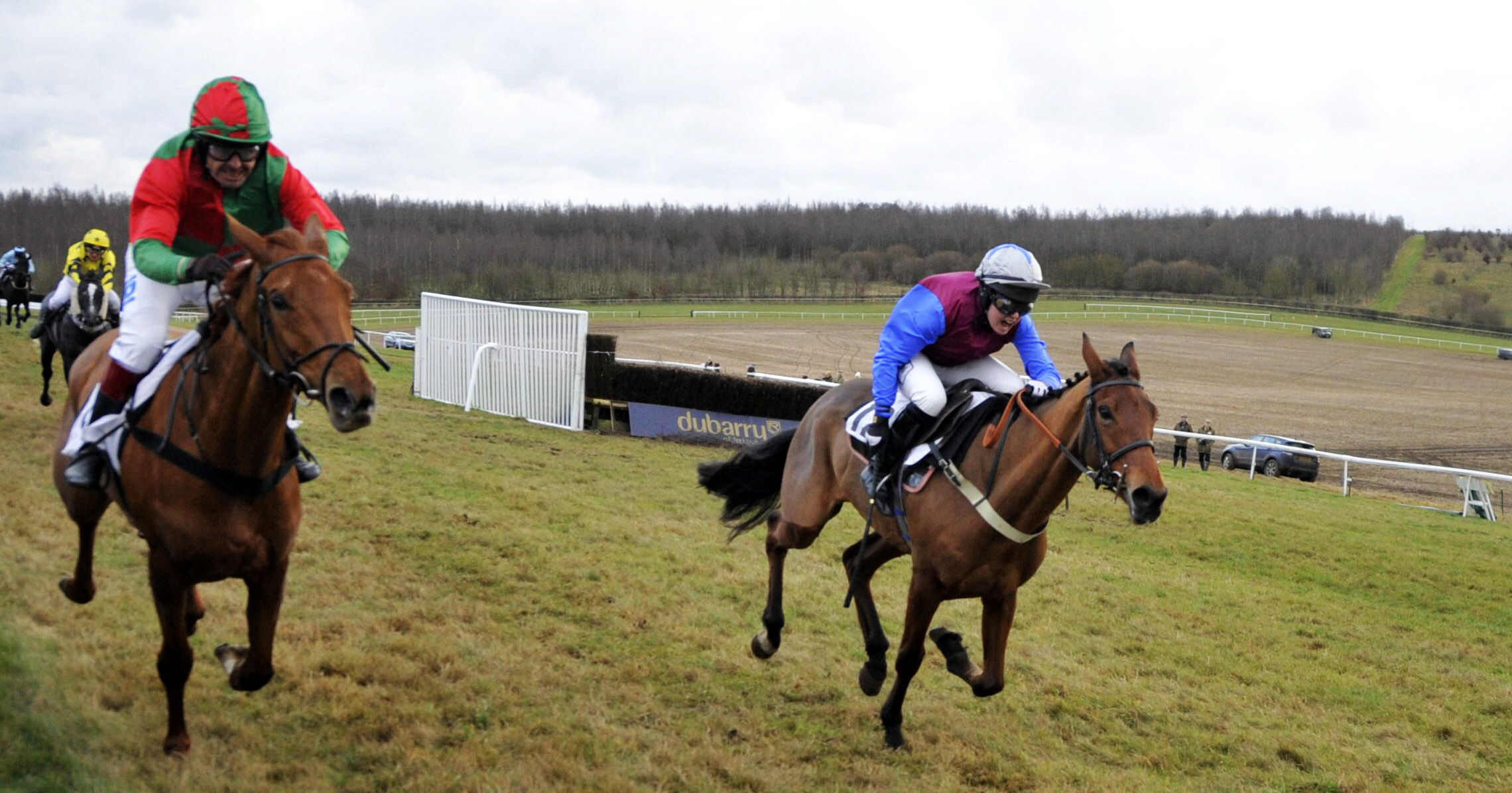 (John Reddington (left) rides Lostin A Fog to victory in the second division of the Barbury Bumper in January 2017)
Uniquely among British Point-to-Point meetings, the races are also open to horses trained by professional trainers, provided they haven't run under Rules for 50 days, and hold a valid Hunters Certificate.
John "Shark" Hanlon, who brought over 5 horses in January 2017, commented, "This is a great shop window for anyone wanting to sell horses on either side of the Irish Sea. I brought over 5 in 2017 and three were sold before I'd left the track! The way we were looked after was brilliant; I can't speak highly enough of the treatment we received and the racing was terrific. I'll certainly be back for more."
The Barbury ticket office is now open, with a compelling reason to buy in advance for this season's most valuable Pointing programme. Adult admission costs just £5 until December 31st, half the normal rate. Spectators can purchase online at www.barburyraces.co.uk